Welcome to lottery (gambling) trivia!! So, what will you buy when you become ultra rich? I haven't thought about it. I'm thinking now though.
Things People do When They Win
One guy built a water park for his community
An 81-year old lady set up The Rainbow Sherbet Trust for her family
One guy used part of his money to advocate for marijuana legislation
Another guy created some TV show with female wrestlers
One couple brought their dream home.
One woman bought breast enlargement surgeries for her sister
One woman treated herself to a perpetual shopping spree — she ended up penniless.
A young woman opted to take $1,000 a week to fund her photography studies.
These are just a few things I gleaned http://businessinider.com/how-lottery-winners-spend-winnings There's a lot there. Stories of what 14 people did with their money.
I would check it out if these kinds of things interest you.
Surprising how many blow it all — some filing for bankruptcy. You see a lot of that kind of stuff on cable TV. How could someone just lose all that money?
Little pieces of trivia
I'll have to share the most interesting piece of trivia I learned:
In Sweden's "Speed Camera Lottery," an electronic traffic monitor automatically enters drivers who drive at or below the speed limit.
The winnings come from fines paid by speeders. You don't even have to pay for a chance to win. My kind of lottery. Love this.
The most popular new car to buy after winning the lottery is an Audi, with Range Rover coming in second.
Eighty-five percent of winners choose to remain anonymous.
In the U.S., 45 states participate in the National Lottery. The five that don't are Utah and Alabama (for religious reasons), Alaska, Hawaii, and Nevada.
If someone wins $500 million to $100,000 million, 70% lose or spend that money in five years or less.
Americans spend about $70.15 billion on lottery tickets per year. (Are you sure about this one?)
After winning, don't quit while you're ahead. Still play. Buy a ticket from the U.S. state with the most lottery winners. This increases your chances.
I don't know how these websites arrive at their numbers and statistics.
Different types of online lotto games
Online lottery games are growing fast. Playing these is technically a form of gambling. The audience of online lotto is different from online casinos.
The jackpots are bigger and you can play at home or on the go. Here's some examples of games the leading online lottery sites have:
Traditional Number Lotteries. Known as lotto, this is the most popular type of online lotto game.
Daily Lotto Draws. Offers daily draws. These have a smaller payout than the weekly draws. Drawn once or twice a day. Payouts are definitely worth playing for — so they say.
Mini Lottos. Cost of the ticket is small, so the amount of the win is, too.
Scratchers. Played same way as in person. Online scratchers come in many shapes and forms with different themes and ways to scratch.
Multi-Countries Lotteries. These are the most popular online. They have the largest payouts.
So many playing this weekly, the payouts can reach epic proportions, 152 million euros or more. That's $179,441,928 USD as of July 17, 2021. Conversion and disclaimer provided by Google Finance.
Mobile Lotto Games. Play on your tablet or smartphone. Most lotto sites have a dedicated mobile platform, and a downloadable app can be accessed anywhere in the world. Now, what's not to like — talk about accessibility.
Georgia
Georgia has had the online lottery available since 2011. It became one of the first states to put lottery games on the internet.
Georgia offers draw, Keno, and Diggi Games. In 2012, they added Powerball, Fantasy 5, and Mega Millions. Diggi Games are exclusively for mobile devices and the web.
Maybe online lotto games are a great way to win big for you. But I know, you're already a winner!
A word from Warren Buffett
Warren is against gambling and bashes the government preying on its citizens. (Making real estate deals and stock market trading could be considered quasi gambling, no?)
"A government shouldn't make it easy for people to take their social security checks and [waste them pulling] a handle."
He put a slot machine in his home. This was to show his children what could happen when he gave them their allowance.
They fell to temptation and ended up spending it all in one place in one day.
Seeing this picture of Warren playing a pinball machine begs the question, "Is playing pinball considered gambling?"
Notice the other men in the picture are wearing suits. I guess this is where the "suits" go to play.
Pinball was banned from the early 1940s to the mid-1970s in a lot of America's big cities, including New York, Los Angeles, and Chicago.
The stated reason for the bans: Pinball was a game of chance, not skill, and so it was a form of gambling.
Pinball really did involve a lot less skill in the early years of the game. This was because the flipper wasn't invented until 1947.
Prior to this, players would bump and tilt the machines in order to sway the ball's gravity.
Fascinating article. http://popularmechanics.com/technology/, 11 Things You Didn't Know About Pinball History. The Mafia even makes an appearance.
Some parents thought it was corrupting children — they were being exposed to gambling and wasting their time. Then NYC mayor, Fiorello LaGuardia, said pinball machines were run by the mob.
Truth was, some were, but most belonged to the average store owner. This crazy logic spread to other cities. http://knowledgenuts.com, New York City's War on Pinball.
Buffett tells Bill Gates he bought a pinball machine for $25 in 1946 and started "the best business I was ever in" and "built a small empire out of it." A friend of Buffett's refurbished the machine.
Buffett lived in Washington, D.C., when he was 17. He made a deal with a local barber. They put the machine in back of the barber shop and people could play for a nickel.
After a year, he sold the business for over $1,000. (See article 6-20-18 CNBC.com)
I go through this because I'm thinking that Buffett may have actually gambled — depending on the year. In Washington, D.C., in 1946 children weren't allowed to play.
Seems it would be a temptation at his age to play, as his children did. Maybe he hasn't always been against gambling after all.
The best selling pinball game of all time is still The Addams Family, which came out in 1992.
Good golly, who knew the humble pinball machine has such a rich history? If you're curious about pinball, I recommend these articles.
If I won?
I would hop a plane to Accademia Gallery of Florence. First class.
I would walk directly to Michelangelo's David. I might pass out. I know a lot of you have seen David. I'm envious. You lucky ducks!
Then I would high tail it to St. Peter's Basilica to view Michelangelo's Pieta. Oh, the beauty. I think I would cry.
How can such magnificence be shaped from a block of marble? Blows my mind really.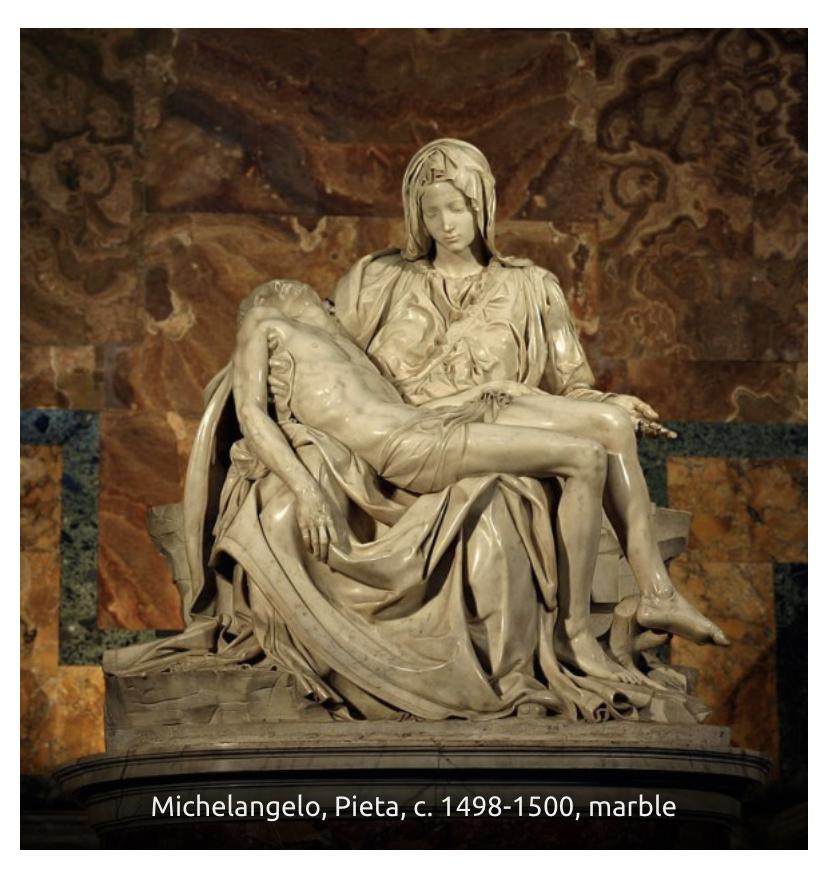 I would give to charities — a lot of lottery winners usually do in some form. Hard to beat giving to worthy causes.
One recommendation is to donate $100,000 a year for 10 years. This allows you to maintain some control — makes sure money is being spent wisely. This is for the people who win big!
I would go sightseeing in Washington D.C. So much has been added since I was there in 1971. Tomb of the Unknown Soldier is my favorite place.
Finally, I would hire a chef, possibly live-in, so we would eat good, healthy food. The chef would be going to the grocery store — not me. Yes! Yes!
I would add a yoga instructor and massage therapist to come to the house on alternating days.
And oh, a personal trainer would be here three times a week. This makes me think I might also need a bigger house.
Thought
So there you have it. My dreams. For me, the best dream of all is World Peace, but that can't be bought. I can't even fathom such a world, can you? But what a pleasing thought.
When the power of love overcomes the love of power the world will know peace.
–Jimi Hendrix
Please leave a Comment about things you would do if you won it big — or a favorite spot of yours in WDC. Would love to hear from you. Love getting Comments! Thanks a bunch!
Namaste.
Sources
http://accounting.world.com/blog/cpa-review/10-interesting-facts
http://factretriever.com/lottery-facts
http://casinoapp.com/casino-games/lottery/types-of-lotto-games
rd.co
http://gamblingonline.com/lottery